Do you have a LinkedIn personal profile? If you just follow and accept contacts you are wasting the tool and professional social network number 1 which has been on the market since 2003. If you want to know how to use LinkedIn for marketing, here you have a complete guide where you will learn step by step to make your winning strategy.
LinkedIn marketing tips for success
We will go step by step but without forgetting any of the important factors within this social platform:
1. Create your company page
If you want to publicize your business, increase visibility and gain followers, it's essential that you have a LinkedIn page. It is the perfect showcase of your business. With this page you will get to:
Potential customers
People interested in your brand
People who want to work with you
These pages should be a marketing landing with information about your brand or company with interesting facts. Think of it as your cover letter for recruiting future customers. This small gap in LinkedIn allows you to make updates to promote or teach your audience what your new products or services, offers, etc. are.
2. Profile photo: a first impression is not repeated twice
LinkedIn is a window to a working world, it is a network to interact with thousands of professionals and companies. Therefore, the image you project plays an important role for your marketing strategy in LinkedIn.
Whether you have a personal profile or you're creating a brand page strategy, it is important that the photo is suitable for this social network.
3. Know the algorithm of LinkedIn
Like other networks, LinkedIn has its own algorithm to manage the appearance of posts to users. Knowing how your algorithm works will help you gain visibility, so you'll know how to act when posting and what LinkedIn likes. The main objectives of the professional network are two:
Prioritize relevant content
Promote engagement
This means you have to prioritize sharing content that is relevant to your industry and leave the colloquial content for another network.
4. Share your posts appropriately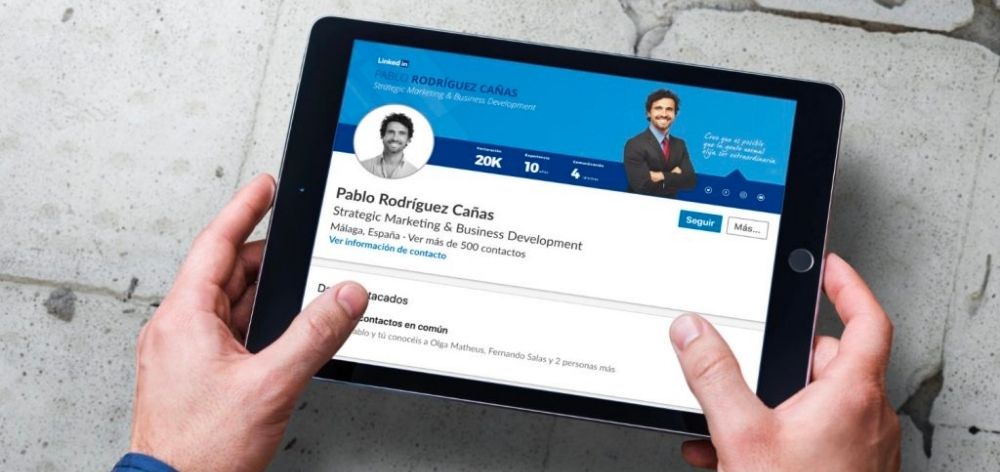 In all social networks it is important to share content properly:
Publish a variety of formats: images, videos, GIFs, LinkedIn Lives, etc.
Share content in the best LinkedIn hours.
Optimize your images to be the right size for LinkedIn.
Use stories to share content.
Share articles in LinkedIn Pulse to give dynamism to your account.
5. Increase your dynamism
Engagement is the ability that a company or product of a company has to like customers and get them to have brand activity. LinkedIn wants to promote engagement, which means that you have to do marketing in order to like your audience and hook them to your contents, who want to interact with you: like, share content, comment, etc.
In order for this to succeed, you have to be interested in your users and invite them to interact with your posts and your brand. Analyzing how your engagement rate varies according to the Marketing strategy on LinkedIn that you do is very interesting and will give you useful information.
You can also read: How to create a stunning LinkedIn profile?
6. Practice social selling index on LinkedIn
LinkedIn SSI stands for Social Selling Index. What does this mean? LinkedIn indexes accounts based on their positioning as a personal brand for the rest of users. That is, the position LinkedIn believes it occupies in people's minds.
This index is a number that is based on four factors:
Complete profile
Target
LinkedIn activity
Professional relationships
7. Position your profile with SEO on LinkedIn
When we do SEO on LinkedIn, we aim for our profile to appear as high as possible on the results page of the platform based on a certain keyword request. In order for a personal profile to position and be more successful, it is essential to have it optimized. In other words, you have to add all the relevant information that the platform requests. In addition, it is convenient to use keywords.
8. Post job offers
Are you offering a vacancy in your company? One of the ways to reach the ideal candidate is to advertise on the professional social network: LinkedIn. You can post an ad in the jobs section or on your own wall, so that users can share it. This is ideal for finding your perfect candidate.
9. Use copywriting for LinkedIn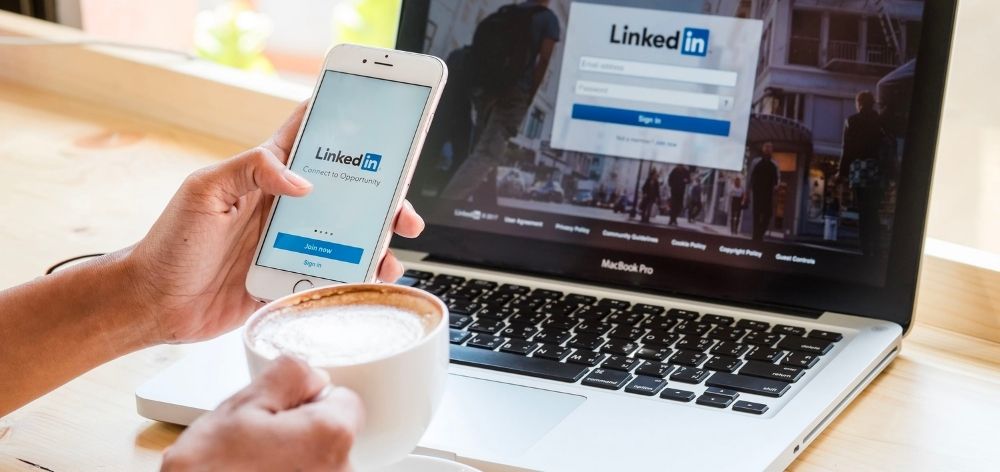 Persuasive writing also has a niche on LinkedIn, where you can convert prospects into customers in the B2B world. If you apply a good copywriting content strategy, you can succeed in the social network and attract new users to become customers. Of course, you'll have to prepare your content well and think about in which sections you can apply it: your profile, the wall of your posts or your resume.
These were 9 marketing techniques on LinkedIn to apply on your professional profile and conquer contacts. We hope this information has been useful to you. Good luck with your professional projects!
If you want more people to know your work, but you don't know how to reach them, don't worry. Go to gofamed.com and claim your Google presence in just a few clicks!