Why is it important to manage your online reputation? In this digital era, reputation management has become a crucial aspect of any business. Reputation is about how the brand identifies itself and how it is perceived by the public. Here are 5 reasons why you need an online reputation management strategy!
Benefits of an online reputation management strategy
1. Drives sales
Before making the decision to buy a product or service, consumers tend to search online. And before buying from a particular brand, they read reviews online to see what people say about the brand and its products and services.
Companies with excellent online reviews tend to attract more consumers. Companies that are perceived negatively or have a lot of negative criticism lose big profits and opportunities. That's why they should strive to have positive reviews online.
2. Helps build a brand image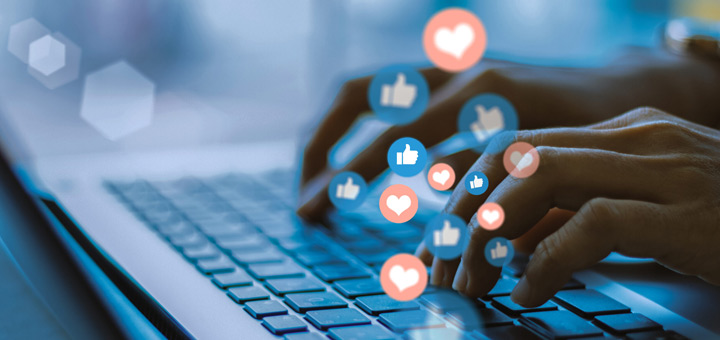 Once negative information about a particular brand is shared on the internet, its customers' loyalty is usually ruined. Thus, in the end, it can negatively affect the business. The respect they have earned over the years can be wasted in the blink of an eye.
But an effective online reputation management strategy can help companies create their brand image. By regularly monitoring responses on any of their communication channels, companies can build the brand image they want.
3. Improves visibility
Visibility on the internet is essential through a well-designed website or business blogs with rich content. These online routes are taken to social media platforms like Facebook, Twitter and YouTube. All these platforms are excellent marketing channels.
However, they need a proper management to manage the daily activities of users. Online reputation management software is the best solution that can help manage these regular user activities.
4. Builds trust and credibility
The internet, especially social media platforms, allows consumers to have a say on any issue. People tend to buy from brands they trust. Trust is vital to any business. That's why companies need to find ways to build trust with their customers.
One of the best ways they can do that is to avoid receiving negative criticism. No customer wants to partner with a company that is negatively perceived by the public. Effective online reputation management software ensures that only content that enhances the brand enters social sites and search engines.
5. Generates good business knowledge
An excellent digital reputation management strategy can generate information on how companies can increase brand awareness. Every review is critical as it can be a great way to attract new customers if you can focus on the right channel.
Reviews act as comments, which can help companies improve their business and even help with future planning, especially when they are launching a new product or service. Even if a review is not encouraging, reputation managers can deal with it by addressing areas of interest.
Once you start working on this, you will realize how fruitful the benefits of online reputation management are.
How can you take advantage of online reviews for business growth?
Online reviews, especially positive ones, can provide companies with many opportunities to increase exposure and influence on prospects. Paying attention to online reviews is not only essential to managing your reputation online, but also to grow your business.
Here's how businesses can leverage online reviews for their benefit:
1. Use reviews to help increase your brand exposure
Online reviews are modern by word of mouth. Remember: the more positive reviews a company has, the better. Positive reviews can help businesses excel in search. This is because if a customer gives a positive opinion and creates original and fresh content, the brand list can get a high ranking. After all, search engines love fresh and unique content.
2. Use online reviews to increase sales
You probably know that more than 90% of customers read reviews before buying any product or service. But, again, customers are willing to pay more if they see that a company has many positive reviews.
A brand loved by many people is more likely to charge more for its products. So, if you are not taking advantage of positive reviews to increase your sales, you are literally leaving opportunities to earn more money. To increase their sales, companies can use positive reviews as social proof and even save negative reviews.
Every company should have an online reputation management strategy that highlights its strengths and makes it look good on Google's first page. Companies with active reputation management strategies can expect to reap the benefits of their efforts. These benefits include increased confidence, better talent, less risk and higher profits.
If you want more people to know your work, but you don't know how to reach them, don't worry. Go to gofamed.com and claim your Google presence in just a few clicks!