Each of us is a brand that, in the same way as a product, must transmit who we are, our trajectory and what we contribute. This personal brand that we work for will be decisive to be recognized, in one way or another, in the sector in which we operate. In this article, personal branding experts will teach you how to build your personal brand!
Experts explain that developing a personal brand is about identifying and communicating the characteristics that make us stand out, be relevant, different and visible in a homogeneous, competitive and changing environment. With this approach in mind, where do we start? What do we have to do to work on our personal brand?
1. Know yourself and position your brand
Do a personal knowledge exercise to decide how you want to build your personal brand. It seems an easy part but is the most important and complex part of the process. It is essential to be clear about who we are and what we are good at (as well as in which we are less good at) and thus decide what we want to value and what we want our personal brand to be associated with.
It is key to define well what you offer and have clear the differential element. Our environment is increasingly competitive and homogeneous, so it is essential to provide differential value and have something different and useful compared to the rest.
Linked to this last point, we will have to decide how we want to position ourselves. We can, for example, position ourselves as entrepreneurs, brand ambassadors of our company, professionals of a company, experts in a specific area, entrepreneurs, etc.
It will be key to take this into account to properly define and position our brand since the communication strategy and tools to be used will have to be decided depending on this basis to work from the start.
2. Set goals
Without objectives set out, there is no possible strategy we can develop. Having reflected on how we want our brand to be, it's time to decide what we want to do with it and what we want to achieve.
And, as we have already discussed on several occasions, we have to set out those objectives and ensure its implementation always taking into account the acronym SMART: specific, measurable, attainable, relevant and timely.
Setting objectives and following a consistent and previously structured strategy will help us to really work on our personal brand and that we do not work in vain by making only social noise. It's not about impressing or posting content from time to time, it's about contributing by building a brand that brings value.
You can also read: Why is online reputation management important?
3. Define your target audience
At this point, we already know how we want our brand to be, what strengths we want to highlight, what differentials it has and what goals we set ourselves. Now, to fulfill them, it is necessary to define our buyer persona and focus our efforts on directing our strategy to reach that audience that we are interested in.
4. Strategy: where you're going to work and how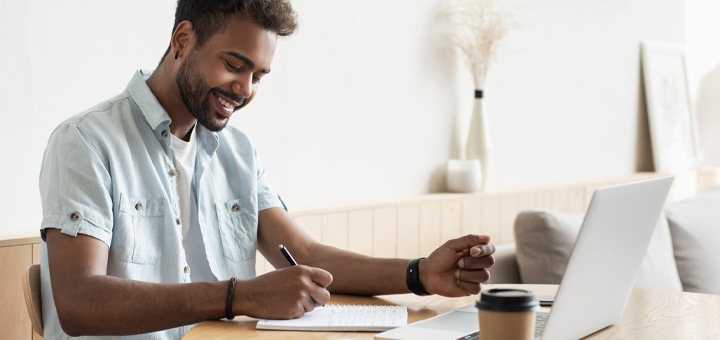 With the previous points worked, and always in the same line, we need to develop an action plan to achieve visibility. For that purpose, it is necessary to decide where you're going to work your personal brand and in what formats. All this must be consistent: the basic definition must be well thought and the strategy and subsequent action plan should be carried out in the same line.
We can work our personal brand in very different ways and using different formats and platforms:
On a small scale (direct contact 1 to 1): It is the most traditional route and, as we initially mentioned, it has always been used. But now, with the possibilities offered by the internet, the scope increases and the possibilities grow. It can range from having coffee with someone close to you until you speak by private message on LinkedIn with someone from another country to make first contact.
At medium scale (to a user group): You can, for example, give lectures at events, classes at universities or business schools, talks in civic centers or similar spaces in your town.
On a large scale (open): Here are mostly internet tools. Here we would include, for example, publishing articles in specialized media in your sector, having your own personal website or blog, writing a book or using relevant social networks in your sector or more widely as Twitter, LinkedIn or YouTube.
We hope these tips for building your personal brand have been useful to you! Remember that our personal brand is the imprint we leave on others. Or, as Jeff Bezos says, "your brand is what people say about you when you're not in the room."
If you want more people to know your work, but you don't know how to reach them, don't worry. Go to gofamed.com and claim your Google presence in just a few clicks!