When writing a resume, the format is always one of the most important points. A good resume format should present your data, skills, studies and experience clearly and concisely, as long as they attract attention and stand out among others. Here are some resume formatting tips that personal branding experts recommend. Take a look at them!
What role does the resume format play?
It is evident that the most important section of your resume is its content, your skills, experience and how you transmit them. However, even if the content of your resume is perfectly selected and written, it can go unnoticed if this is not easily readable. The unknown readability factor is one of the main factors influencing the attention of recruiters.
If there are errors, such as too much information in a small space or the format is too poor, you run a huge risk of your resume ending up in the recycle bin. The format of the resume is a critical aspect when writing it.
The format can work in your favor, as most recruiters agree that the vast majority of resumes have the same format, a simple format without hierarchies or clearly differentiated sections.
They also point out that, although it seems like a minor detail, the truth is that resumes with a color format and with visual elements, help them identify the points they are looking for in a resume.
The ideal curriculum format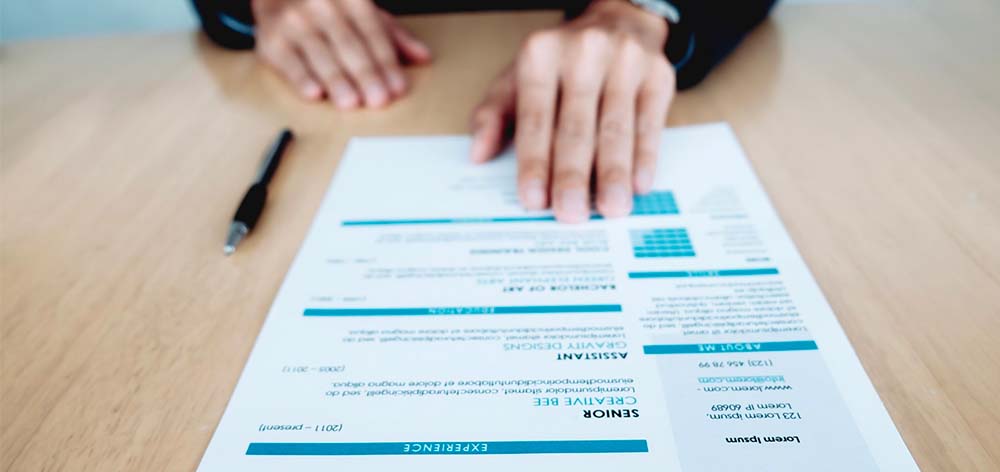 The ideal format is one that ensures that your resume is as concise and straightforward as possible. The reason is that recruiters have little time to read each resume and they have very clear instructions for filtering resumes, so if they don't find what they're looking for, the document is discarded.
For this reason each of the elements and sections included in your resume must have a reason to be there. In other words, there is no ideal format as such, but each candidate must choose the sections and elements that make sense in their resume for the position they are applying for.
Similarly, you must intelligently choose the content of each of the sections, taking advantage of each space and section, to demonstrate that you are the ideal person to fill that position. Having said that, there are sections that are usually essential in a resume:
Essential sections
Summary or executive summary
Work experience
Education
Nice-to-have sections
Objective
Skills
Certificates or awards
General interests
Voluntary work
Further or continuing training
Ideally, concentrate this information on an A4 page or letter format. However, some recruiters have different opinions about the ideal size of a resume. They argue that for some positions, one page is more than enough, while for others, more space is needed to go into more detail on the candidate's career.
For example, two-page resumes are widely accepted for senior professionals with more than 6 years of experience. Specific professions such as architects or doctors, should include projects of your industry, requiring multiple pages on your resume. Despite the division, the general rule is that it is much better to be clear and concise in a page.
This makes you have to choose very well the information that you are going to include in that PDF page. As we have already mentioned you should select the information relevant to the position to which you are applying.
You can also read: The best online tools to create an outstanding resume
Adapt the format of your resume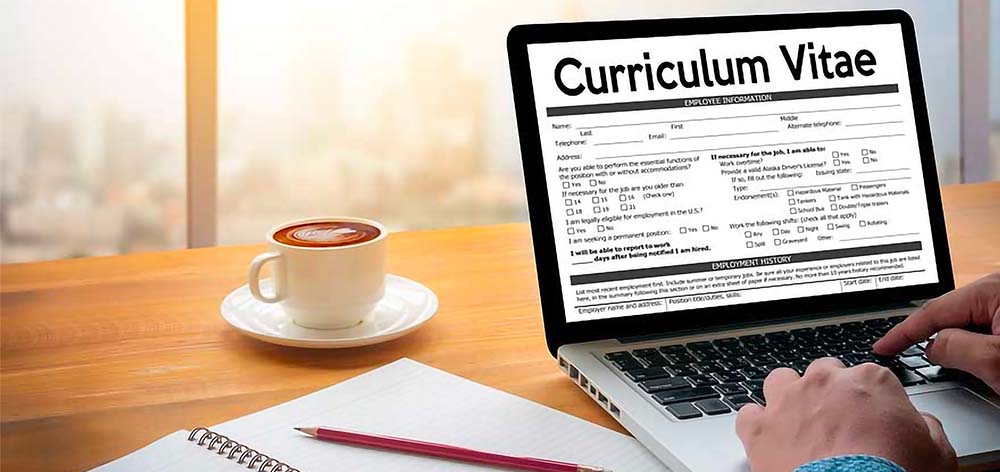 Adapting your resume to the positions or offers to which you are going to apply is something we have repeatedly mentioned. When we talk about selecting the right content, we refer to the concordance between your resume and the position or offer. We will not get tired of repeating it. When you use the same resume for different applications, you waste an invaluable opportunity to capture the attention of recruiters.
The first step is obviously to study the offer, reading it and doing a little research on the company or department, their products or services and its functions. Then, with this information you must understand what skills and qualities the company is looking for to cover that specific position. Finally, rewrite all sections of your resume to prove in each of them that you have those characteristics and that therefore you are an ideal candidate.
Now you know why a good resume format is important. Carefully choose a design in order to demonstrate the information in an organized way. We hope this information has been useful to you!
If you want more people to know your work, but you don't know how to reach them, don't worry. Go to gofamed.com and claim your Google presence in just a few clicks!