Do you want to apply for a job offer? Then you'll most likely be preparing all the requested documents, such as an updated resume, certificates and other qualifications. You might also be thinking about strengthening your application with a cover letter. If you want to develop a powerful personal brand identity, here are 9 tips for writing a cover letter.
9 tips for creating a top-notch cover letter
1. Read the job offer carefully
Your cover letter must be related to the maximum number of points on the job offer. Therefore, it's essential to read it carefully. Which skills are explicitly mentioned in the ad? What are your strengths and weaknesses with regard to the qualifications required?
You can start by writing down, for example, the five most important aspects of the offer that you'd like to highlight in your cover letter.
2. Stick to one page
This is an unwritten but fundamental rule: do not exceed one page. Given the volume of requests they receive, personnel department professionals dismiss letters too long. On the other hand, one page offers enough space to draw the attention of the reader with the most important information that is developed in the rest of documents. Applied to the online environment, the ideal cover letter should be read without having to scroll down.
3. Avoid special formats
As a formal document, a cover letter doesn't allow much experimentation. Stick to fonts such as Calibri or Times New Roman, separate paragraphs with a blank space and exclude elements that hinder the reading fluency, such as tables or headers.
Ultimately, the standard configuration of your text program is enough to write a formal text. The same applies to emails: avoid special formats because the recipient might not read the document well.
4. Keep it short and easy to understand
Avoid using complex phrases with many subordinate sentences, as well as foreign, specialized words or a metaphorical language. Text is more agile if you get rid of filler words and repetitions. Provide the reader with all the relevant information in the most compact and simple way possible: "good things, when short, are twice as good."
5. Let another person read it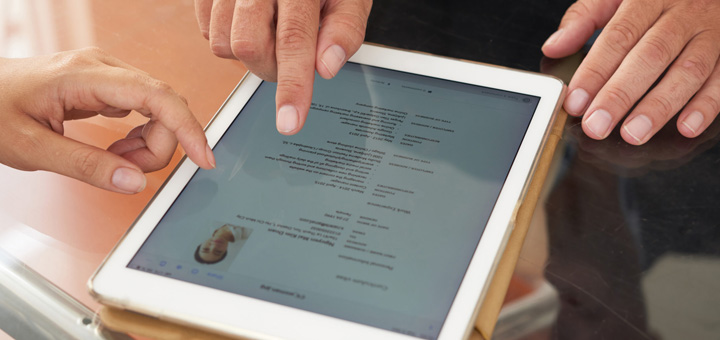 If you know someone used to writing letters or who is good at writing, let them review it and give their opinion. Typographical errors or inconsistencies are often overlooked when you work a long time on a text. You could even use a screen reader that reads the text and spots possible errors.
6. Your spelling says a lot about you
You made sure your picture looked great. You have two bachelor's degrees, a master's degree and a doctorate. However, if you make spelling mistakes or your writing has very noticeable syntax flaws, you will lose many points and this may cause the employer not to even take your cover letter into account.
Instead, if you don't have a great experience or training, a correct text will increase the positive perception of you. This shows that you are a thoughtful person and you care about doing things right.
7. Address your cover letter
Imagine walking down the street greeting without addressing the person concerned. No, that doesn't happen in real life! Your greeting is always addressed to someone. The same applies to your cover letter. You must address it to the company offering the job or to the person who will read it (if you know the name).
It may interest you: Learn how to make your online resume stand out
8. Trust yourself (call to action)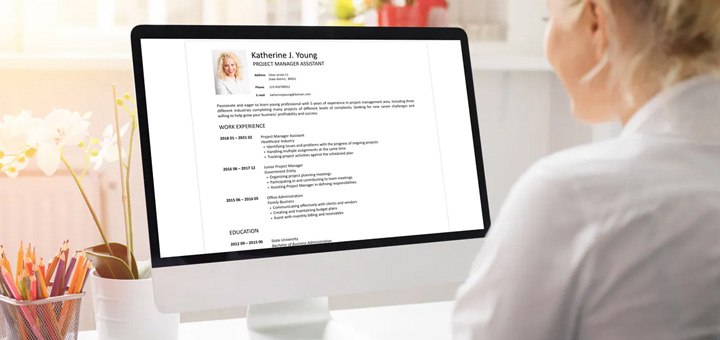 Humble and restrained cover letters do not stand out from the rest. Requesting an action from the reader shows self-confidence. You can achieve this by communicating satisfaction for a future interview before even being invited.
In this closing part, you can also specify that you are at the reader's disposal for any question by providing your contact details. But don't abuse this tactic because it could give an imperative or urgent impression. One or two sentences of this kind is enough.
9. Customize your cover letter according to the company
It's OK that you want to save time and energy, but when it comes to getting your job this might be an unwise option. Don't copy and paste information from other cover letters or have fixed templates.
A default model can help you. Nevertheless, the content will inevitably vary according to the company you are addressing. You will never be able to submit the same cover letter to apply for a job in the medical equipment sales sector that if you do in the catering sector. This advice also applies to your resume.
Now you know how to write a cover letter. Remember, your goal is to write an attractive cover letter that opens all the doors to better job opportunities. We hope this information has been useful to you!

If you want more people to know your work, but you don't know how to reach them, don't worry. Go to gofamed.com and claim your Google presence in just a few clicks!