If you want to contact other professionals in your field, get a new job or just know the latest news and trends in the industry in which you operate, LinkedIn is the ideal tool. Still not clear on how to use LinkedIn to boost your career? Don't worry! These tips, suggested by online reputation specialists, will help you get the most out of it.
1. Your profile should help you stand out
Like any other social network, LinkedIn allows you to create a profile where you can include your skills, experience, education and achievements. It's important to invest the time needed to make your profile stand out among thousands of professionals.
First, make sure your profile is complete, include all data related to your professional experience. Then, work on a summary and create a text worth reading. Add a good photo, a profile with a proper professional photo will help you get more views. It's also important to add your email so that recruiters, companies and other professionals can contact you.
Today, when companies see an interesting profile that suits what they are looking for decide to skip the selection process and write directly to you on LinkedIn or via email. If your data is not up to date you could lose a great professional opportunity.
2. Use keywords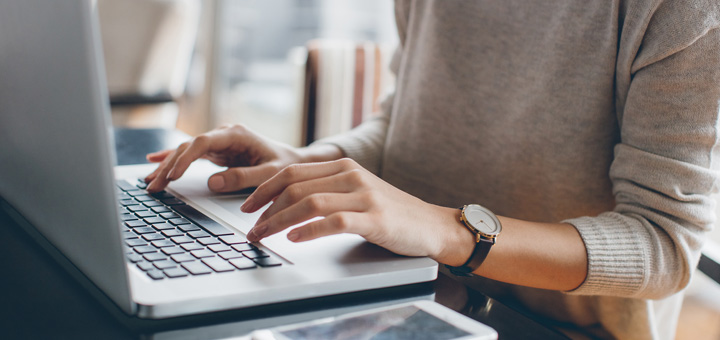 Words are incredibly important, especially when the search is a big part of the equation. Using the right keywords in your profile is the difference between being found and being invisible.
Identify the words you want to be found by when a recruiter is looking for a professional with your characteristics and use those keywords in the header, in your summary and throughout your profile. Including the right words will make you more visible to recruiters.
3. Write quality content
A great feature of LinkedIn is that it allows users to write articles that can then be shared as if they were posts on a traditional blog. This is a great feature in order to share your knowledge and experience in the field in which you work.
Recruiters and companies will be able to know firsthand how well you know the area you work in. Besides, this will not only help you find a new job, but it will be the beginning of a community where your opinion is respected and requested by other professionals.
If you can, try to publish on a regular basis. If you can't write multiple content in the week, share information that is really valuable. The important thing is to make sure it is related to your profession. In addition, like any professional, maintaining the quality of the content is essential. Avoid any spelling or grammatical errors.
You might also like: 8 reasons why you should use LinkedIn to connect with other professionals
4. Network and build a community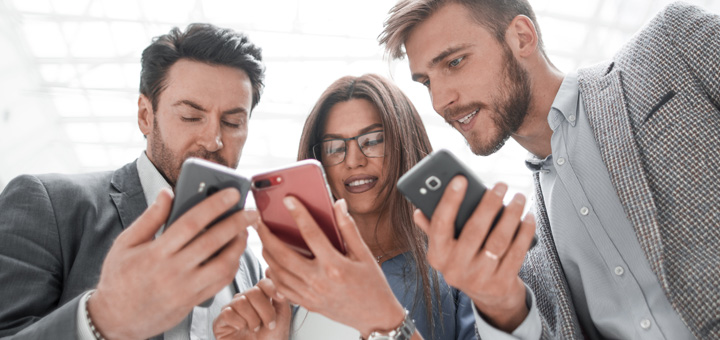 LinkedIn is a professional social network, but after all it's still a social network, so you need to connect and build a community. For starters, add your co-workers, former bosses, colleagues, college friends, and follow professionals that you respect.
If you want to have more interaction, join groups with other professionals with the same interests. In addition, it's essential that you comment on posts and be an active part of the debates. Also, it's quite common for recruiters themselves to be the ones to contact you. However, instead of waiting for that to happen, you can connect with them.
5. Be positive
What you say will be a reflection of you. Never post negative comments about someone or a previous employer's work. Instead, pause and think if there's any way to rewrite it constructively. If you can't, just press the delete button and focus on other content.
6. Be a sponge
LinkedIn is full of information, and most of it is very useful for your career. In addition to your own blog, where you will share your experience in the field in which you work, there are many interesting people on LinkedIn who share their ideas and tips regularly.
Read the articles that are published, ask for advice in the comments sections, publish your ideas or questions about a topic and interact with others. Take advantage of all the resources that the platform offers you.
Now you know how to use LinkedIn to improve your career. We are sure that with the advice we have just given you, you can use your LinkedIn to boost your career and become a reference in your sector. We hope this information has been helpful!
If you want more people to know your work, but you don't know how to reach them, don't worry. Go to gofamed.com and claim your Google presence in just a few clicks!