In addition to providing information, Google is a powerful search engine that measures online reputation. Any user with internet access can leave a negative comment (or positive) about your company on a blog, forum or social network. Therefore, managing and controlling your online reputation is vital to project a good image. Learn how to remove negative information from the internet here!
If you have a business, a potential customer will previously access the internet for more information about it. If they don't find you, they'll go to the competition. And what do you think will happen if they read a negative comment about your company ​​in the second position of Google? You'll generate distrust and lose a sale.
Why is it important to measure and manage your online reputation?
When someone meets someone else, they often look for them on social media to learn more about them. The same applies in other areas, such as human resources. When searching for the right candidate, their profile is often searched on the internet. If what the person finds is not good, the candidate is automatically discarded.
In the business world, having a good online reputation has the following benefits:
You build trust in users about your products or services.
You increase the number of visitors to your website.
You improve your search engine visibility.
You increase your sales and reduce advertising costs.
Channels to monitor negative information about your business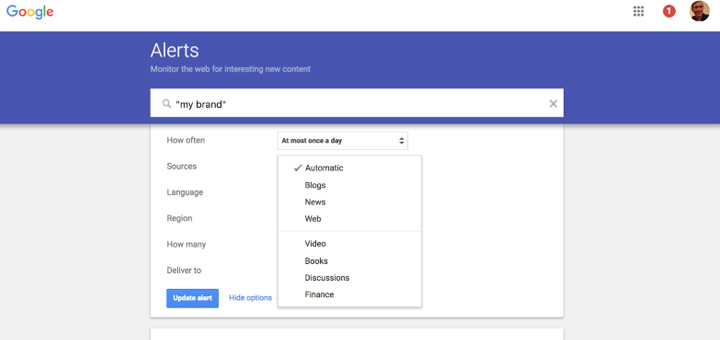 Sometimes it's hard for negative feedback to disappear completely from Google, but what you can work on is to move those comments to page 20 or 30 of the search engine. First, before cleaning up everything negative that appears related to your company, you should track all information about your company through these channels:
Google alerts: you can set it up so that every time someone talks about you on a website, Google Alerts sends you an email notification.
Forums and YouTube: Google Alerts doesn't tell you everything. That's why you should also check the search engines on these channels.
Blogs and social media: there are tools that help you monitor what is said about you on social networks and blogs. For example, a very useful one is Brandwatch.
What situations can occur once you have monitored all opinions?
After analyzing and gathering what others think about you, you will find these possible scenarios:
Nobody talks about your company on the internet: this means you don't get clients online. Therefore, you should work your online presence with a website to enhance your sales possibilities.
You find positive feedback and information. Cool! From now on you should monitor everything about your company on a daily basis.
Take advantage of this to approach your followers in networks, ask their opinion to improve aspects of your business and prepare for a potential reputation crisis in networks.
There are negative comments about you or your business.
Your goal will be to clean your image on the Net to improve your reputation.
You can also read: What is SEO for online reputation management?
How to remove negative reviews in Google
To remove 100% negative comments from Google, you must follow three steps:
1. Contact the owner of the page to remove the content
First, contact the webmaster of the site where that user has expressed anger towards your company. Try to reach an agreement with the owner of the site to delete the comment, even if it is paying. If they don't agree, negotiate at least one deal so they can label you "noindex" and Google doesn't track it.
2. Ask Google or social networks to remove that content from their platforms
Most social networks and Google offer the user the option to report inappropriate content to be removed. This usually takes a while and denouncing it doesn't mean they're going to eliminate it.
3. Ask Google for the right to be forgotten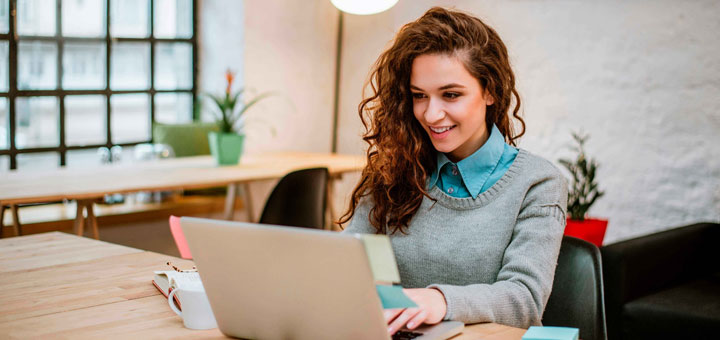 According to the European data protection regulations, since 2014 you can ask Google to remove links from search results. You can do so using this form to request the withdrawal of personal information. But as in the case above, submitting this request does not guarantee that Google will remove it. If you do, you'll disappear in searches of every country in the world.
In addition, there are two strategies that, although they do not serve to eliminate them completely, they will help you to lessen its negative effects, by placing them on other pages with less Google views:
a. Position new content above negative ones
It's about developing an optimized content strategy for SEO. Your goal should be to put yourself on the front page with user-relevant content, and thus move the negative comment to other Google pages, where the user is unlikely to arrive. To make your SEO content strategy impact, you can purchase a domain that includes your keyword or, if you already have a blog, create content with keywords related to your business.
You should also complete your social media profiles, especially those where you will have a presence. Usually, these profiles rank well on the first page of Google. And, if necessary, invest in advertising, creating a campaign on Adwords or Facebook Ads.
b. Respond to comments
Try to respond with a positive tone and humor to the comment made by the annoying user. And apologize for the mistake you made, if you think so.
Now you know how to remove unwanted Google search results from the internet. Follow these tips and take care of your online reputation. It is very important to do this nowadays. We hope this information has been helpful to you!
If you want more people to know your work, but you don't know how to reach them, don't worry. Go to gofamed.com and claim your Google presence in just a few clicks!