Perhaps, you already have a Facebook personal profile and even a Twitter account. But you may also be one of those people who don't want to know anything about social media. If this is your case, there's a platform you can't ignore: LinkedIn! This article showcases 6 benefits of using LinkedIn, whether you are a social media supporter or not.
What is LinkedIn?
LinkedIn is the world's largest professional network with more than 722 million users around the globe. At first sight, it could be said that it is the most popular site to have your CV online, but that's not the only argument.
LinkedIn offers much more than just a profile with your resume. It's a tool that allows you to have your own professional microsite, where you can reflect the best of yourself in real time, both in terms of training and experience. You can also be in contact with the people in your professional environment.
It may interest you: 5 pieces of career advice for millennials
Why is it important?
Here are 6 reasons to create a LinkedIn profile:
1. It expands your network of contacts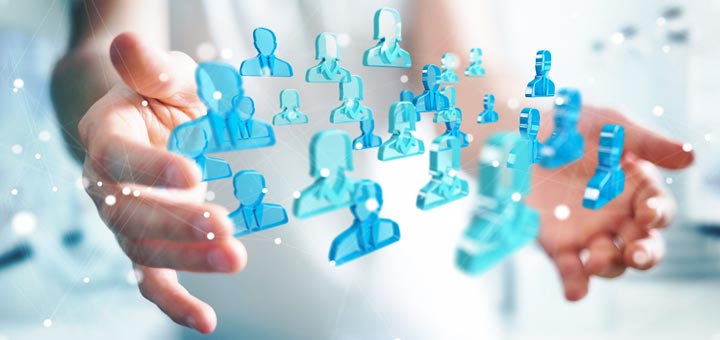 One of the main features of LinkedIn is that it allows you to grow your network of contacts. Through this platform, you can connect with people who have studied the same career as you, hold positions similar to yours or have important roles in your labour sector.
In this social network, you have the alternative to create contact lists to focus your posts on the group you want. In this way, you will reach your target audience, achieving greater effectiveness in your communication.
2. It showcases your CV
In LinkedIn, you have a profile that summarizes all your work experience, something very similar to your curriculum vitae. However, with this social network you can go a little further: it also allows you to upload multimedia content or links that show part of your work, which enhances your professional profile.
If you decide to make your profile public, recruiters can access your LinkedIn account information when they are looking for a profile like yours. Furthermore, every time you update your account, the information you add will be disseminated to your network of contacts so that it is public knowledge and they can value it in your profile.
3. It helps you find a job
When you have contact with other professionals in your field and with companies of your interest, you'll be aware every time they make a call for staff. If you previously had to find out or have an acquaintance in companies to be aware of job offers, with LinkedIn it's now possible to have greater access to that kind of information.
If you're looking for a job or are planning to change jobs, you must have an account on this platform. Although getting the job depends 100% on you, LinkedIn is a handy social network full of opportunities.
4. It builds your professional brand
LinkedIn is the ideal digital space to present yourself in the best way to your contacts. Through relevant contributions that differentiate you from the rest and show your professional quality, you will be able to consolidate a good image, becoming a benchmark in your sector.
If you build your professional brand on LinkedIn, your posts will have valuable content and will achieve high interaction ratios, making companies or recruiters contact you before others.
5. It keeps you up to date on developments in your sector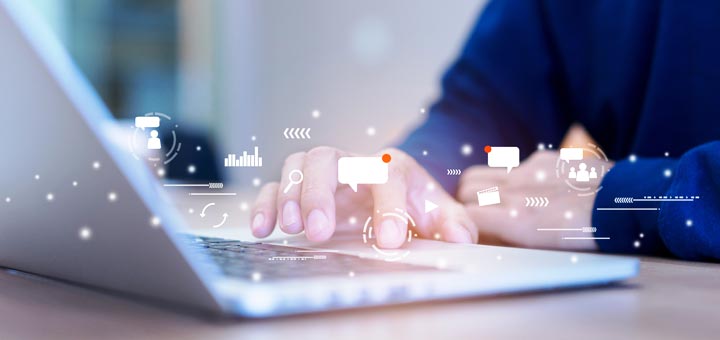 Using LinkedIn strategically also means being aware of the latest trends in the sector of your interest. When you have other professionals and companies as contacts, you will get valuable feedback for your professional development.
You have the alternative to solve your concerns, know what's new in the sector and learn about news related to your professional and work interests. In addition, the social network gives you the possibility to express your point of view on certain topics and get the opinions of your colleagues.
6. It strengthens your application for a job offer
Your LinkedIn network allows you to have more and better options when you are a candidate for a job offer in a particular company. Professionals in your network who work in it can give you a good reference, guide you on aspects that facilitate your selection process (for example, the company's projects, qualities most valued in a candidate, etc.)
Now you know why you should be on LinkedIn. As you see, this social networking site has become a valuable tool for many professionals and businesses. Beyond a job search platform, it's a social network that contributes a lot to the development of a professional in digital times. We hope this information has been helpful for you!

If you want more people to know your work, but you don't know how to reach them, don't worry. Go to gofamed.com and claim your Google presence in just a few clicks!