Are you one of the 610 million users on LinkedIn? If your answer was positive, excellent! We have good advice for you. If your answer was negative, follow today's content with double attention. If you want to know how to make your LinkedIn profile attractive to recruiters, follow these tips offered by ​​personal branding experts.
1. Have a good profile photo on LinkedIn
Maybe you have a habit of taking selfies and spreading them around the digital world. This can be positive because it gives you some intimacy with the camera. But for LinkedIn, the story is a little different.
For a professional social network, your photo must show professionalism. To do this, avoid portraits with elements such as wigs, glasses or funny faces. Look for a more neutral background and show your face more: no photo of the body is required.
Don't forget one very important detail: a beautiful, sincere and captivating smile. Avoid fake, forced smiles.
2. Decide what your professional title is
Right under the picture, there'll be your professional title. What does that mean? That there, at the top of the profile, your current position or the position you wish to occupy is described. So, the important thing is to be direct and use keywords related to the position. This information will be essential for potential recruiters to identify you as the person they're looking for.
By the way, for those who are working, it is valid to put the name of the company in the title. Therefore, the basic structure is as follows: position – company. For those who don't have a job right now, the advice is to avoid terms like "unemployed" or "looking for an opportunity", since they are real contact repellents. Instead, choose to include your last position or the area you are studying at the university.
3. Make an authentic summary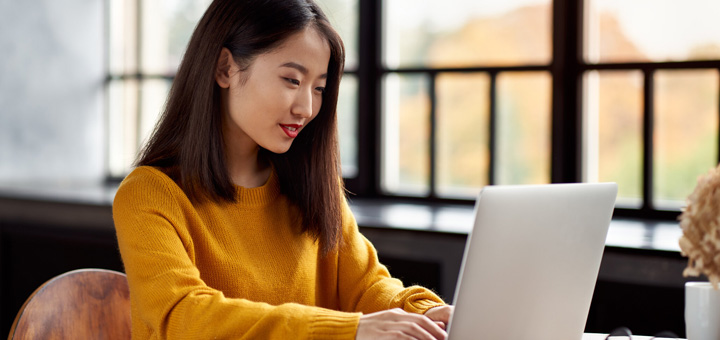 Use the summary area to sell your personal brand. Use this space with wisdom and dedication. But what can you write? It's a section to introduce yourself and tell a little bit about your interests, knowledge, areas of specialization and work experiences. You have up to 2,000 characters for this, that is, enough space.
However, it is worth remembering that autologies and excessive adjectives do not make you better qualified. Look for originality and creativity, but don't lose sight of humility.
4. Report in detail your experiences
This is a part of the LinkedIn profile that leaves many people with bristling skin. This is because there is a doubt as to whether to be more objective or more detailed with your experiences.
Since the idea is to show yourself to the community, the richer the content, the better. Therefore, try to detail each professional experience, highlighting mainly the results and objectives achieved, but do not detail the activities carried out and everything that happened during the period.
For those who are at the beginning of their careers, the advice is to report on the internships you are doing or have already done. Also, mention academic projects and volunteer events in which you participated because in this phase everything is important.
You can also read: How to use LinkedIn to enhance your online career?
5. Highlight your skills
One of the most interesting and simple areas of LinkedIn is dedicated to skills. In this part, you must add several skills and then your connections can recommend it. The dynamics is very simple: simply type a word related to your area of specialization in the field «add a new competency». When you enter this term, other related terms and competencies will appear.
Choose all those skills and competencies that stand out in your experience and knowledge (approximately 10 options). That's it! Your skills will already be on the list!
6. Customize your profile URL
Another feature of LinkedIn that contributes to the creation of an attractive and high profile is the customization of the URL. That's right: the platform allows you to have your own profile address with your name.
This possibility shows more professionalism and leaves your page complete. Change is simple: just access the edit area and create a URL that is easy to remember and write.
7. Join interest groups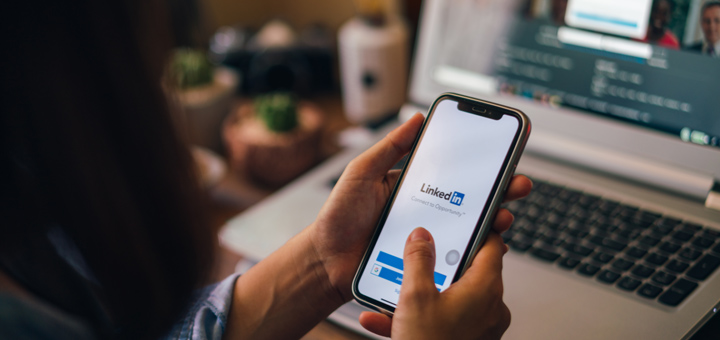 There are groups for all areas of interest on LinkedIn. Participating in them is a way of establishing contacts, monitoring market updates and gaining knowledge. Look for the most interesting and be part of them.
Try to interact with participants, send questions and help others when the opportunity arises. In addition to the benefits already mentioned, a recruiter might find you in those interactions, which would be really good, do you agree?
These were some useful tips for creating and empowering your LinkedIn profile. Share this content on social media such as LinkedIn and help your friends improve theirs. We hope this information has been helpful!
If you want more people to know your work, but you don't know how to reach them, don't worry. Go to gofamed.com and claim your Google presence in just a few clicks!