Building, empowering and controlling your creative personal branding will help you generate new opportunities while facilitating the achievement of goals and objectives. But, what is personal branding and why is it important? Here we show you the basics!
What is personal branding?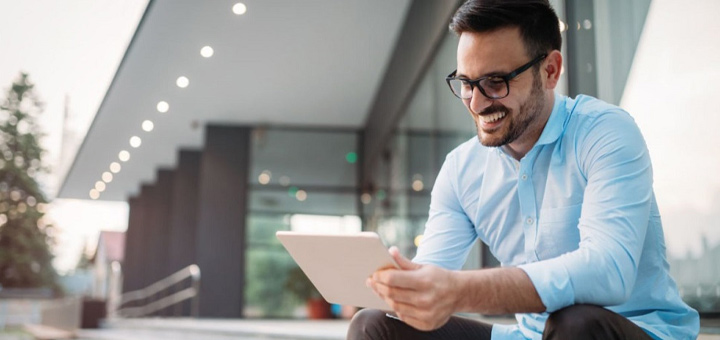 Personal branding is the way you are perceived by other people thanks to every action you carry out, communicate and transmit on a daily basis in both the digital and offline environments.
It also involves considering oneself as a trademark with the aim of differentiating oneself and achieving greater professional success. A brand is something that is built day by day as it shows who you are and what you like to do.
Thanks to the development of a well-defined personal brand, those attributes that make us unique can be strengthened and enhanced, allowing us to stand out in our professional sector as experts in a certain area.
In short, it's about managing and projecting the image that best suits us to stand out in our area of interest. Therefore, it is essential to analyze what we want to transmit and how we do it, with the aim of promoting our recognition.
Why is it important?
1. It speaks for you when you're not present
Jeff Bezos, CEO of Amazon and outstanding figure for being one of the largest millionaires of the world, on several occasions has referred to the importance of creating a personal brand, stating that it is what people say about you when you're not in the room.
Your personal brand, for example, at a professional level, is the print or record you leave showing who you are and what you do. It generates a content base that they can use as a reference without the need for someone else to point them out.
2. It increases the degree of authority
Nowadays, personal branding plays a prominent role in the authority with which others perceive you. A personal brand has the mission of efficiently managing all aspects related to the image you transmit through your communications, work, connections with other people, etc. If you are able to carry it successfully, others will raise the security they place in you and your work.
3. It opens doors in the world of work
One of the main effects of managing a good personal brand is the level of benefits it brings to your working life. Whether you work under the traditional employment model or are a freelancer, digital nomad or entrepreneur, personal brand is increasingly important to strengthen the main channels of presentation (resume, cover letter, portfolio, etc.).
It also shows your capabilities from a more autonomous and secure perspective, to demonstrate to staff recruiters or your potential customers, that you're someone with a high-value presence.
4. It elevates your chances of living from what you're most passionate about
It is important to emphasize that any type of person and professional is in the capacity to create a personal brand, whether you like to draw, compose music, make videos, take photographs, write, program, etc.
Any passion can be accompanied by effective personal branding strategies to elevate your scope, usually in the digital context, and increase your chances of connecting your passions with the work of your dreams.
5. Reflect your skills and knowledge in practice
Depending on the different digital channels you use to convey your personal brand in the digital world, you will be able to demonstrate your skills and knowledge bases from different perspectives and under different strategies.
For example, a blog would give you the ability to communicate and position in web browsers relevant content linked to your professional area. Social networks, like Twitter or Instagram, allow you to take advantage of their reach to spread your core communications or connect more closely with relevant people in your sector.
Professional networks like LinkedIn show from a more mature point of view all the progress and goals you are carrying out, and so on with different channels, from which you will decide which ones best fit your vision and needs.
You can also read: How to build your personal brand?
6. It connects you with a community
Personal branding today is indispensable to reach your target audience, for example, potential customers who hire your professional services or investors interested in supporting your business, promoting networking opportunities and strong professional ties.
7. It positions you as an opinion leader and reference
There are several aspects of personal branding that make you project yourself as a professional leader and reference in your sector. For this, it is necessary to work thoroughly to show your personality, trust, credibility and authority, so that they value all those services and products that you can offer.
Now that you know why it's important to have a personal brand, you should only be thinking about developing your own personalized strategy to live these benefits in first person and enjoy the security of always approaching the objectives you set and connecting with a community willing to value what you do. We hope this information has been helpful!
If you want more people to know your work, but you don't know how to reach them, don't worry. Go to gofamed.com and claim your Google presence in just a few clicks!