If you want to keep in touch with people who can enrich you, both personally and professionally, networking is a practice you should not overlook. Many professionals, who want to develop a personal brand identity, know that this practice will let them advance in their careers. This article will teach you everything you need to know about career networking!
What is career networking?
Networking involves building professional networks of contacts to make a profile or business known. Both digital platforms and face-to-face events, such as technology conferences, are used to enhance the exchange of knowledge and the acquisition of business opportunities. Therefore, networking takes place both online and offline.
You start networking when you:
Listen and learn from others.
Find potential partners, collaborators or investors.
Strengthen labour relations.
In which specific spaces does networking take place? Through social networks for professional purposes (such as LinkedIn or Yammer), as well as fairs, events, talks or any corporate event.
Statistics reveal that 65% of professionals prefer corporate events for networking. Therefore, those spaces, where valuable knowledge is shared, and education is worth more than sales, are suitable spaces for networking.
It should be noted that networking is not exclusive to entrepreneurs or persons related to business. It can also be beneficial for those who are looking for a job or are thinking of changing jobs. A network helps professionals connect with other managers and entrepreneurs to deepen their respective business interests by developing beneficial relationships and business alliances.
You can also read: 5 tips to build a professional network with quality contacts
Why is networking useful?
Networking gives you multiple advantages and benefits. If you network, you can:
1. Strengthen professional relationships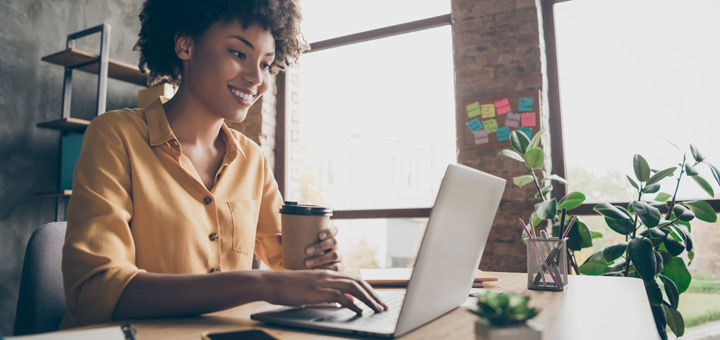 Networking lets you build 1:1 relationships with potential customers, suppliers, financial institutions and investors. It will be you who personally or virtually relates to these entities, demonstrating your ability to negotiate and build trust. Without a doubt, this will help you strengthen your relationships and create networks that can serve you in the short or long term.
2. Make a product or service known efficiently
Within high-impact professional networks, it is much easier to give visibility to your business proposals, mention their benefits and why it is important to buy or invest in them. It is an environment where negotiations and presentations of ideas are accepted.
3. Acquire a higher degree of knowledge
When you network, you are an open book that is in search of new knowledge to enhance the development of your company. In this sense, this action allows you to learn more about the work environment around you and to assess its risks and opportunities with greater perspective. Keep in mind that your network of contacts is vital for the development of your professional and business career.
4. Acquire new customers or partners
Whether within digital platforms or in-person events, increasing your networks of contacts and allies is an advantage offered by networking to acquire new customers or partners for your company.
When you expose your brand's values to an audience interested in your industry, it is much easier for other people to connect with your values and want to be part of your project, either as partners or as customers.
Why is networking important?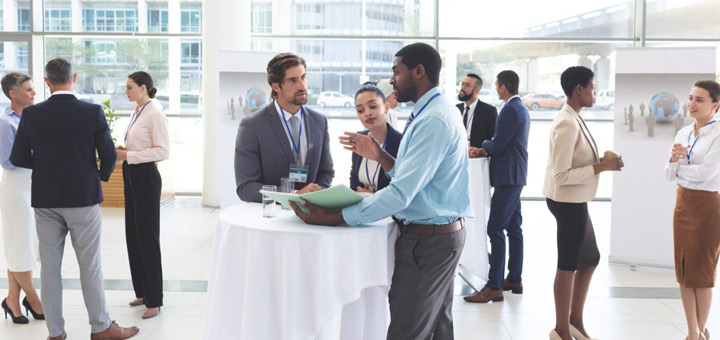 Networking is important because it establishes professional networks of contacts that help people raise awareness of their social skills, listen and learn from others, and connect with potential partners, collaborators or investors.
Furthermore, it allows you to receive advice from people who have achieved a great trajectory in the business world, and most importantly, get potential customers interested in purchasing your products or services.
In addition, networking allows you to put your emotional intelligence into practice within competitive scenarios and of great work commitment. This ability, which involves self-control of emotions and empathic relationships with third parties, makes a wide difference between people who get good jobs and career opportunities, and the rest of people who don't make it.
Networking is not just about creating contacts but cultivating lasting relationships with individuals and organizations that can nurture your professional growth. In short, it is a set of actions that takes into account the value of negotiation, emotional intelligence and the development of skills.
Moreover, it is a strategy that provides multiple benefits to entrepreneurs and business leaders who wish to increase their market opportunities. A networker recognises the importance of networking, sharing values and knowledge, and building long-term relationships. It is a solution for companies that want to cultivate important allies during their position in the market.
Now you know the importance of networking. Remember that these types of strategies are carried out in the long term to foster relationships to help you grow professionally, so you must be patient and give your best. We hope this information has been useful to you!
If you want more people to know your work, but you don't know how to reach them, don't worry. Go to gofamed.com and claim your Google presence in just a few clicks!