A study conducted by ROI Research highlights that 59% of people believe that LinkedIn is their most important social media account. A LinkedIn personal profile is one of the most important personal branding tools of any career-oriented professional. Not only does it help you to stand out, but also to connect with other professionals. Here are 8 benefits of using LinkedIn!
1. You can appear first in Google search results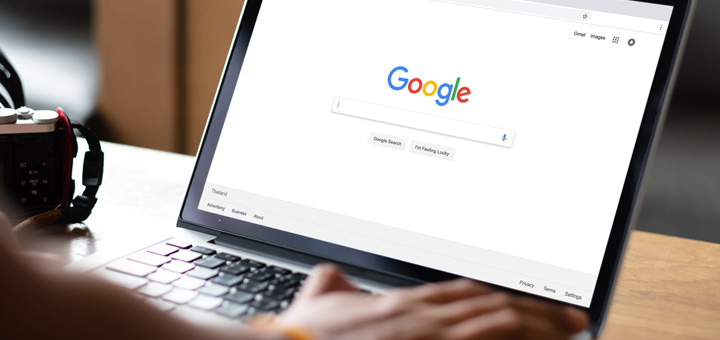 When someone Googles You, your LinkedIn profile is likely to appear at the top of search results, which makes it a key tool to influence those who want to get to know you. Since almost two-thirds of all clicks go to the first three results, LinkedIn is the place where people will know about you.
2. It helps you stay in touch
In a world where it's getting harder and harder to maintain relations, LinkedIn offers the best way to stay in touch. When your old colleagues change companies, you don't need to worry about finding their new email addresses. You can keep all those professional contacts by being connected on LinkedIn.
3. Let others speak for you
Personal branding isn't just about you telling the world how great you are. LinkedIn helps you get other members to highlight your achievements and virtues. There are two ways LinkedIn allows you to validate what you say about yourself: validations and recommendations.
These features make you more reliable to those who review your profile. Just make sure you get validations for key competences and have recommendations from respected leaders in your industry.
4. It's always available
The new version of the LinkedIn app gives you access to everything you need when you're travelling and gives you the opportunity to use those minutes (while waiting for the plane to take off or at the queue of the supermarket) to contact people, by maintaining those relationships in the best way.
5. It keeps you updated
LinkedIn Pulse provides access to respected leaders from diverse sectors and their latest posts. Participating in groups and engaging in conversations with your contacts helps you learn and grow, compare processes and innovate. You can also find mentors, sources of information and people you can guide or who can help you from other companies, even from other industries.
6. It helps you enrich your knowledge and training
LinkedIn offers endless free working and training groups where you can collaborate, contribute ideas and share knowledge. You just have to choose and follow the groups where a topic that interests you is being addressed, so you can learn from them and interact.
Or you can create your own group and start the topic of conversation you would like to discuss. You'll be amazed at the scope and level of interaction you can achieve.
7. It helps you find a job and get opportunities
If you're looking for a job, a good LinkedIn profile can help you give a fresh and current image that the traditional resume may not be able to give you. It's an ideal complement to your resume!
Remember that everyone searches on the internet, and recruiters, interviewers and bosses even more. Maintain an updated profile on LinkedIn and make it easier for them to find and see the best of you. They'll look for you anyway, so isn't it better if they find what you want to show?
Also, through the network of contacts you generate on LinkedIn, you get to have connections with very interesting people, companies and groups. They can help you in your job search and keep up-to-date with applications from companies.
If you're one of those who think "if I already have a job, why do I want LinkedIn", we advise you to have a profile on LinkedIn so that other contacts can find you. Who knows? You may find yourself with groups, companies or new contacts that can open up a new range of opportunities in your working life or improve your network of contacts in your current position.
8. You can find partners for your projects
The potential success of an entrepreneurial project is determined by the team that composes it. Today, it's very important to create multidisciplinary teams with people with real talent. If you are looking for a partner for your projects, LinkedIn is the ideal site as it is a multi-sectoral space where you will find professionals from all professional fields that you can imagine.
Now you know the importance of LinkedIn and networking on your career. We hope that, if you don't have a LinkedIn profile yet, we've helped you to make up your mind to get started. Connect. Make them find you. Boost your career. Learn and share. We hope this information has been useful to you!
If you want more people to know your work, but you don't know how to reach them, don't worry. Go to gofamed.com and claim your Google presence in just a few clicks!