In an environment marked by the migration from face-to-face interactions to the digital world, virtual events have become the first online networking option in the world. As long as physical contact is restricted and limited, we must adapt to the opportunities offered by the new normal. Take a look at these professional networking tips suggested by reputation management experts.
1. Create your professional digital identity
Before entering this new paradigm, we were already in a very digitized environment, so many of the platforms and tools were familiar. But we had to get used to including them in our daily lives to continue with our activities. Among the applications and social networks focused purely on online networking, we highlight:
LinkedIn: We are talking about the best networking tool. It is essential to have a good profile to be able to keep up with your professional environment and digital events.
Xing: It is the most widely used tool in Germany. So, if you want to focus on this target audience, don't let it out of your sight.
Womenalia: This professional networking platform is only for women, and in a very short time, it has become the world's first professional network for female talent.
About.me: This platform is like a virtual business card. The profile is very visually appealing and allows you to customize it in quite creative ways.
2. Organize your calendar of online events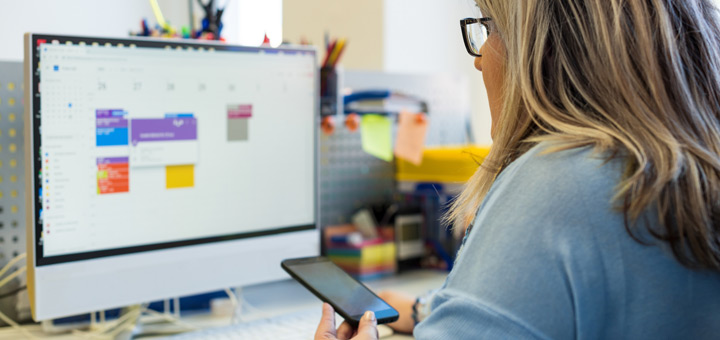 On the professional social networks mentioned above, you can advertise and access countless online events, where you can network in virtually any sector. However, there are other more specific platforms where you can set up your virtual agenda:
Eventbrite: It is the most well-known tool in Spain, both at leisure and professional events. It shows the events that will take place in each city and it allows you to buy tickets. If the event is free they are purchased symbolically at a price of 0€. You can also create a profile to publish your own events.
Meet Up: It is a platform where you can find groups according to interests, hobbies or professional objectives. The profile is free, but if you want to create groups or publish events, you have to pay.
Social media: Many companies of different sectors are holding a multitude of online events you would be interested in attending. Not only to be up-to-date on the current status of your sector, but because just like you, many potential contacts will attend virtually.
Newsletters: Just like social media, to keep up with all online events, it is advisable to sign up for the newsletters of those relevant companies in your sector. Not only will you be aware of the publication of interesting content, but the registration of these same events is usually sent and confirmed by email on several occasions.
​​The objective is to seek professional enrichment of speakers and personalities of your sector, as well as being in touch with people that have the same interests as you.
3. Learn how to use different tools for your virtual meetings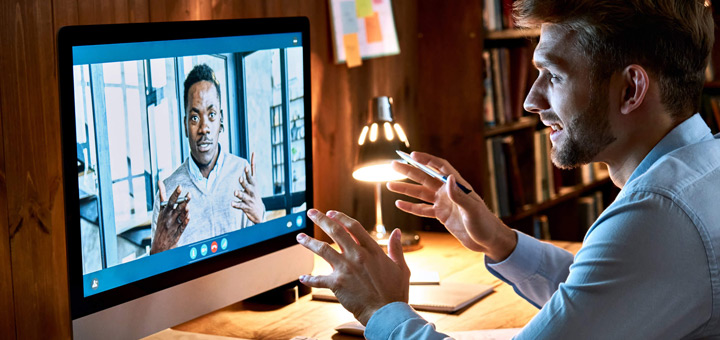 There are countless tools and platforms for organizing virtual meetings and events that you must know. These are the most important ones:
Zoom: It is undoubtedly one of the most complete and current platforms. Currently, it has the throne of video conferencing tools and it is clear that it has come to stay.
Skype: By seniority, it is a tool that you should know since it has been the most used platform until the arrival of Zoom.
Google Meet: The giant Google also has its own video calling tool. It's the new version of what we used to know as Hangouts. It's very simple to use as it is automatically indexed to our Gmail account.
Webex: It is a very complete software solution that offers a set of meeting tools, establishes work teams, and with the possibility of integration with other formats. Through a link, you can invite any contact to a video call meeting, without the other person having a created profile.
It is important that you learn to use as many of these tools as possible. If you are interested in arranging meetings, you have to adapt to the platform with which our potential contact is more familiar with.
You can also read: 5 amazing networking platforms that aren't LinkedIn
The importance of building trust in online networking
Even if it is online, or precisely for that reason, online networking should bring you visibility and authority within your sector. The aim is to achieve your professional objectives, establish a good database and capture quality leads, ​​but without seeming too intrusive.
You should focus on those people who are able to boost your project, who can help you in your professional growth or that share common interests. You have to participate in the conversation little by little, bring interesting points of view, and let them know your content, which was created when you set up your digital identity.
These were three useful tips to help you network better! When networking, remember to be respectful and seek reciprocity without being uncomfortable. Do not try to "sell" anything on first contact, but gradually add value. It's best to get involved in the professional relationship in a way that positively adds value to your contacts or groups.
If you want more people to know your work, but you don't know how to reach them, don't worry. Go to gofamed.com and claim your Google presence in just a few clicks!