Networking is one of the most relevant activities in the workplace. Therefore, digital tools that allow the establishment of labour relationships in an efficient and rapid manner are constantly emerging. Today, professional networks, in which you can create a personal profile, are the most effective way to network. Here are 5 professional networking platforms that aren't LinkedIn!
What are professional social networks?
Professional social networks are those platforms that focus on business and commercial relations. They create work connections that can function as job boards, potential customer databases and even as investor seekers or business partners.
The greater the number of verticals where you can operate and promote your services and activities, the more possibilities you will have to connect with users that favor you or your business in some way. If you only know LinkedIn, with this article you will be able to expand your panorama and your networking channels by 2021!
Whether you're interested in getting prospects, sales, business or employment efficiently, you must be in the right channels for your business objectives. There are several professional networks that can help you connect with those who make decisions in the industry, in addition to keeping you updated with trending topics, important news and events.
You might like: Learn how to make your online resume stand out
5 professional networking platforms
This site was founded to create first impressions easier. In this network, you can create online resumes and portfolios. Sumry allows you to add your certifications, skills and work experience, as well as testimonials, as LinkedIn does with its Premium version. It also allows you to make yourself known before applying for a job.
In this way, all your prospects can see what you do. And then you can connect with those users who might be interested in your products or services.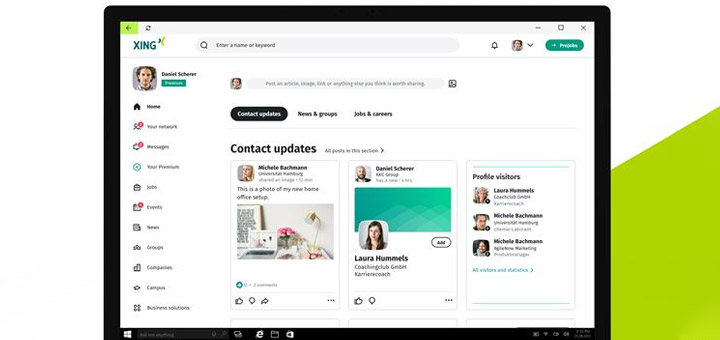 It's an online social network, where you can generate and manage contacts in the working environment. Xing is the leading social network in Europe, mainly in Spain, with more than one million users, whose most important quality and usefulness is job search.
The network's main objective is to promote networking, the relationships between professionals that may provide job opportunities. In Xing you can find contacts and useful information, such as potential customers, real customers, employment and users that have the profile you're looking for, either as a recruiter or as a colleague.
The platform allows other people to know your profile in a graphical representation of contacts. It's even possible to see contacts up to the sixth degree of connection to establish and identify existing professional networks.
A particular feature of this network is that it works like a digital business card. In a single URL, you can collect your social media links, websites, blogs and links to posts. The platform allows you to customize the profile interface. About.me is a good alternative to score points to your online reputation and have your network presence unified in a single profile.
For example, if you have an e-commerce or an online store of your products, or you even sell through a social network, you could integrate into it the links of all your sales channels. In this way, users will be able to know your product or service, and you will direct them to where they can acquire it.
It's the world's first social network focused on networking for professional women, that connects users with similar interests. With more than 280 thousand members, the platform's purpose is to boost women's skills and abilities in the workplace, and encourage entrepreneurship and personal improvement.
The professional platform offers its users a network of professional contacts, special networking events, expert advice, job board, an informative blog and a shopping guide.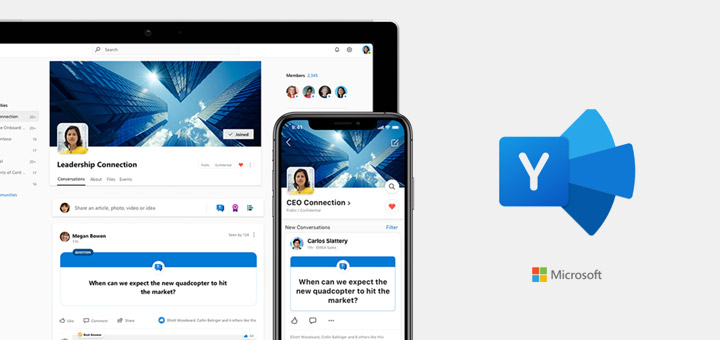 It's an internal business networking community, in which more than 200 thousand companies are registered. This tool seeks to optimize the communication and the ability of its members to engage with companies.
85% of Fortune 500 companies work with Yammer. This corporate social network encrypts data at all times, thus protecting the privacy of companies. If you are looking to strengthen your company's internal networking, this is the right professional network to meet this objective.
These are the best networking platforms for professionals. Now you know how important it is to have a professional social media presence. They are ideal tools not only to create relationships and build them, but also to preserve them and establish stronger connections and networks. We hope this information has been useful to you!

If you want more people to know your work, but you don't know how to reach them, don't worry. Go to gofamed.com and claim your Google presence in just a few clicks!