Sending your latest "updated" CV to any vacancy you find is your job search method, right? Well, sending dozens of requests a day does NOT increase your chances of getting an interview; the quality of the information you put on your resume, DOES. So, what information does a CV include? Take a look at these tips made by personal branding experts!
1. Add your personal data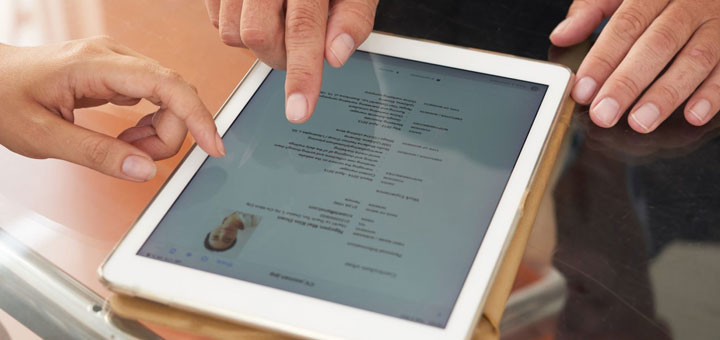 Your personal data does not mean the history of your life. This section should allow the recruiter to know what your name is, what your profession is and how to contact you. It's easy and simple, just don't forget that this section should go on top. Also, avoid putting unnecessary data, unless the vacancy you're applying for requires it.
This is the most important information you should include on your CV:
Name
Photo
Professional title
Phone number
Email
Address
LinkedIn Profile
Link to your personal site, blog or portfolio
What type of photo should you include on your CV?
According to LinkedIn, the great impact a CV photo has on the recruiter is due to the fact that around 90% of the information transmitted to the human brain is visual. So, what kind of photo is best suited for a resume? Forget the photos of your beach holiday.
The basic rules for a CV photo are:
Your face must be seen clearly (avoid selfies).
It must be recent.
No other people should be in the photo.
2. Write your resume summary or objective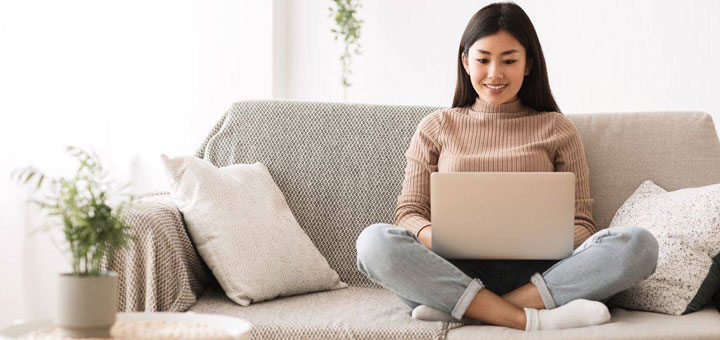 A resume summary or objective is a short paragraph at the top of your CV in which you summarize why you are the ideal candidate. They should be a concise and engaging description of your career and professional skills.
Which one should you use?
You can use a resume objective if:
You're a student.
You're applying for a scholarship.
You're looking for internship programs.
You have no work experience.
You changed careers.
You haven't worked in a while.
On the other hand, if you have the experience required for the post, you'd better use a resume summary that highlights your professional progress and achievements.
Whether you use a resume summary or objective, do the following:
Mention the position you're applying for and name the company.
Keep it short (2-3 sentences or 30-50 words).
Use first person, but leave out the pronoun "I."
You can also read: Learn how to make your online resume stand out
3. List your work experience
Include the most relevant information depending on the requirements for each vacancy to which you are applying for. So, carefully read the description and requirements, and add information that matches what they ask for and your experience. Remember, quality is better than quantity!
If you just graduated, of course you should include any type of internship, voluntary service or social service. But if you already have years of experience, dedicate that space to the last and most relevant positions you have held, focus on your relevant and measurable achievements, not only on the tasks you did.
4. Add your education
Add only the studies that are relevant to the job you are applying for.
If you've just graduated from university, the Education and Training section should be the second block.
Otherwise, include it under the Professional Experience section.
If you have not completed your university studies, include your high school. But if you have a higher education degree, omit it and start from the bachelor's degree.
If you have pursued more than one career or further studies, such as master's degrees, diploma courses and doctorates, sort them from newest to oldest.
5. Select your skills
What kind of skills do you have? To keep them clear and handy, make a list of all the skills you think you have. You can ask for help by asking people who have worked with you at some point, or your teachers.
The skills most valued by recruiters are the interpersonal ones, such as: team work, problem solving, organizational and planning skills, communication skills, positive attitude, initiative and empathy.
6. Add additional sections
Adding additional sections to your CV won't necessarily make it more effective. In fact, sections like "References" and "Hobbies" are being omitted with the intention of maintaining the format cleaner. However, it is common to add paragraphs such as Languages, Awards, Specific Software Management Certifications and Licenses.
Add any of these sections only if:
They're related to the position.
There's space on the first page. Keep in mind that adding this section does not imply extending your CV to more than one page.
Now you know what information should be included on a CV. Remember that it should surprise anyone who reads it. In that way, your candidacy will be much more memorable. We hope this information has been useful to you!

If you want more people to know your work, but you don't know how to reach them, don't worry. Go to gofamed.com and claim your Google presence in just a few clicks!