According to a study made by Careerbuilder, 75% of organizations must research their candidates on the web before hiring them. Are you concerned about your online reputation? There are many factors that may have damaged your reputation on the internet. Therefore, in this article we'll show you how to fix your online reputation!
8 sites to build your online reputation
If you want to fix your online reputation, you have to focus on Google. However, Google takes other websites as reference. Here are 8 websites you can use to make a good impression on whoever's looking for you on the web. This will take time and require you to be active, so make sure you only choose 2 or 3 sites that work for you.
1. LinkedIn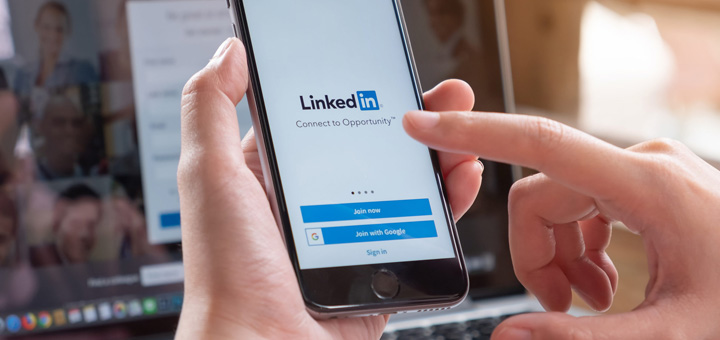 This is probably the most popular social network in the professional field, but not everyone takes advantage of its potential. Having a LinkedIn profile is not enough. You must optimize it and add images and detailed descriptions of what you have done and achieved.
You can also use LinkedIn Pulse to post articles if needed, or at least comment and share some of your favorite and relevant posts in your industry.
2. Facebook
Unlike LinkedIn, where having two profiles goes against the terms of service, you can create multiple profiles on Facebook. If you want to keep your privacy, you don't need to use the profile you've always used.
You can create a second one. Just make sure you set up the privacy of your personal profile, so only your friends can see it. Or use a name other than the name you use as a professional. For example, maybe you only use your first name and last name for professional purposes. Instead, use your full name or a nickname.
3. A personal blog
A blog can take some time to rank on Google if you don't update it frequently. But if it has your name on it (like www.yourname.com), over time it can be a good alternative.
4. Medium
Medium is a modern blog. It's a platform that combines blogging with a community or social network. Also, it's an alternative to the above strategy that may boost your ranking in Google's results much faster.
5. YouTube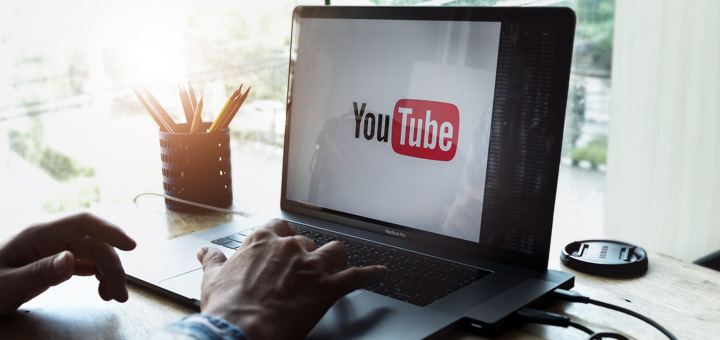 YouTube can be very useful if your work is related to multimedia, or if you want to build an audience based on what you do.
6. Instagram and Pinterest
For all creative and visual souls, such as designers or photographers, these last two alternatives are a powerful source to show your art.
7. Quora.com
Quora is the platform that has crushed the old Yahoo's Answers. But unlike the latter, it has a much more professional atmosphere. CEOs and business owners frequently ask and answer thousands of questions. If you answer questions wisely, you can rank in Google and make a good impression!
8. Twitter
Twitter is very dynamic. You can change your bio and post a few professional and useful tweets within minutes. Your clients or people who intend to hire you will not go so far to see what you have said.
You can also read: 5 amazing networking platforms that aren't LinkedIn
4 tips for repairing and maintaining your online reputation
1. Be consistent with your image (and your name)
It can be confusing to see Anne S. Cuthbert on Facebook and A. Shirley on Instagram. If you're not consistent with your name and image on the websites mentioned above, people will have difficulty in finding you in the future.
2. Use words wisely
The words you use are perhaps the most important factor in the perception of others about you. You should be very careful with the words you use to communicate who you are and what you do.
Deliver a message that is clear and aimed at prospective employers and say what you can do for them. Avoid making a list of your positions like you were a robot. Be direct. Having an online presence that sells you as a professional is the key.
3. Develop a short version of your unique value proposition
Since we're talking about the importance of words, let's take some time to describe your unique value proposition. What do you do and what makes you different? Like every brand, part of your online reputation includes the way you define yourself.
Here's what you can include in your biography on Facebook, LinkedIn, Instagram or Twitter. Again, be direct, address others and make it clear what you do:
«Saving the world, one irritating typo at a time.»
Avoid leaving this section empty or leaving something super generic that no one understands.
4. Never let your guard down
Search results change all the time. Make sure to check your name from time to time and do the exercise shown above. Every time you find something that isn't appropriate, your job is to fix it. Keep improving your online visibility. Be active on social media. Be consistent with the tone and words you use. And before you know it, your personal online reputation will improve!
We hope these websites and tips for repairing your online reputation have been useful to you! Remember, building a solid personal brand has nothing to do with telling people how good you are. It's about showing your greatness. The expression "show, don't tell" is the key.
If you want more people to know your work, but you don't know how to reach them, don't worry. Go to gofamed.com and claim your Google presence in just a few clicks!