Networking is an increasingly popular technique. However, few really know how to take advantage of it. In this article, you'll learn the meaning of networking, and modalities such as social networking or speed networking. Take good note of these networking tips, suggested by personal branding experts, to strengthen your network of contacts!
What is networking?
Networking is a way to increase your network of contacts, often at the professional or business level. Generally, the intention is to generate synergies and job or business opportunities with other people that belong to similar media or share common interests.
Although everyone thinks they understand how networking works, few people actually manage to connect and materialize their goals. As usual, when it comes to connecting with people, sincerity and generosity are fundamental.
Networking will allow you to, among other things:
Make yourself known as a professional or entrepreneur.
Show your professional services or products.
Get feedback from specialists in your sector.
Connect with other professionals in your sector.
Establish possible synergies or collaborations.
If you're looking for investors, it's a good way to get partners who might be interested in your project.
What is social networking?
We usually do networking at offline events such as fairs, conferences, workshops, or spaces specifically designed for this purpose. However, social media are an excellent space where you can establish new professional relationships.
In one way or another, all social networks are suitable for "knowing" someone, but some have a more favourable framework. This is the case with LinkedIn and Twitter. Other networks, such as Facebook or Instagram, have a more personal nuance, but aren't disposable. Just adjust the strategy, not the goals.
1. LinkedIn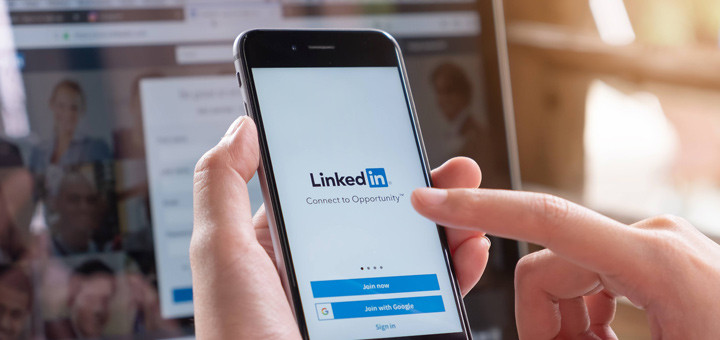 LinkedIn is the most appropriate place to establish professional relationships. Although many people use LinkedIn when they are in active search of employment, this was not the purpose for which this network was created. More than leaving your resume and analyzing the job offers of the companies that interest you, LinkedIn is the ideal platform to establish relationships with other professionals.
2. Twitter
Most professionals in the industry know that the perfect network for establishing contacts is Twitter. Although it may seem surprising, on Twitter users already have the interaction and on LinkedIn we usually find more spam.
It's relaxed atmosphere makes it easy to make connections.
Allows all kinds of mentions.
It's a good framework for establishing other types of interactions (threads, interviews and talks).
Through the hashtag of an event, you can previously locate ​​the attendees or speakers you may want to contact.
3. Facebook
Facebook is the most personal network of all, and this could make you assume that is not the best way to start networking. However, this is not the case.
Be active in this network, be sincerely interested in what your contacts post.
Empathize and interact.
Stick to the environment being handled in every conversation.
Be respectful.
The connections established on Facebook, even if they are online, get a closer degree than in other networks.
You can also read: 5 amazing networking platforms that aren't LinkedIn
Speed networking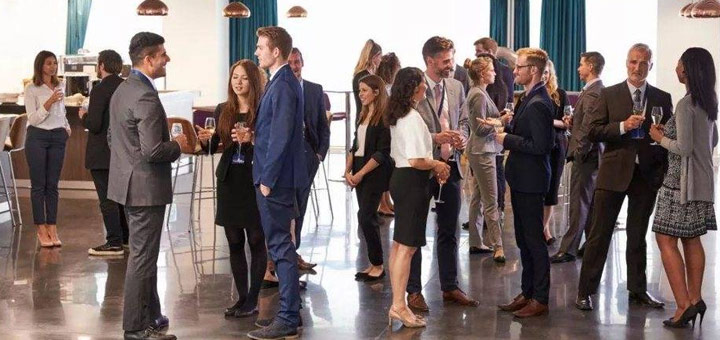 More and more events are dedicating space within their programming for networking. Organizers know that one of the purposes of the attendees is to create synergies and interact with one another.
In some cases it's the coffee break or the meal. In others, it happens at the end of the day and even sometimes they are called #beerworking, to give it a more informal tone. Speed networking is a fairly common modality in these environments. It's about facing another unknown professional and in very few minutes interacting with them.
For these dynamics people usually put a tag with their name and/or their social media id to be quickly identified.
How to network at an event?
Follow these tips to interact at an event:
1. Before the event
Define your goals.
Before attending a specific event, identify which speakers or attendees could bring you closer to your goals.
Learn about them or their personal projects: If you want to establish a conversation, you will have to have elements.
2. During the event
Perhaps some speakers during your conference will generate some interaction, if so, take advantage of it.
Meet those who are sitting next to you during the talks.
During the networking moment be natural and make it easy for both parties.
Keep in mind that time is limited, so go with clear ideas.
3. After the event
Once you have new contacts, don't archive those new business cards: they are only the beginning of a possible relationship.
Follow up on that relationship: If you want your new contact to become more than just an email or phone number on your agenda, you must take care of that relationship, keep it fresh and alive.
Now you know the importance of professional networking. More than a one-time contact between professionals or an exchange of personal data, networking is about creating sustainable relationships over time. The more sincere and open you are, the more willing you are to give, the easier it will be to connect!
If you want more people to know your work, but you don't know how to reach them, don't worry. Go to gofamed.com and claim your Google presence in just a few clicks!