Social networks are currently one of the main portals for communication with customers. And creating a professional personal profile allows you to position yourself as a brand and as a reference in your sector. So, if you want to know how to make a professional profile, keep reading!
It should be noted that a professional profile has certain differences with regard to a personal profile, but believe it or not, they're not too far apart from each other. To connect with your audience, you need to consider several aspects, it is not enough to be present. Being real, empathetic and human is critical to building more trust.
But why is having a professional social media important to sell your services or products, or those of the company you represent? Whether you're a salesperson or an independent professional, or you're the CEO of a startup, your personal motivation is directly related to your personal goals. If you grow professionally, you will grow personally and vice versa.
Today's buyers have changed, they are Millennials. They research autonomously and discover your solution by themselves before contacting a company for a service or a seller. The buyer has already made its own investigation and made a decision. He or she looks for everything that connects in a digital ecosystem and captivates its pain: on social networks, on the web, via a chatbot, in the recommendations forum, etc.
They also look for industry references, research and identify who the experts are and qualify the content, consult them to understand what their problem is, see what decisions or suggestions the expert gives and how he will solve their problems.
That's where they link all their research and make decisions about it. So imagine you're part of their research process and you become the voice that advises them indirectly. If it's not you who's going to be your company in the buying process, who else will?
You have to be there, at the right time, in the right place and with the perfect content to solve your doubts and questions. That's where the content of value that you hear so much about comes to life.
Benefits of creating your professional profile
These are the advantages of creating your professional profile:
The prospect comes to you autonomously.
You position yourself as an indifferent personal brand, whether you represent a company or not.
They buy you, you don't sell. And this is highly relevant in a negotiation process.
You value your personal brand, whether as an employee or as an independent, your profile will have more value.
Negotiation will always be in your favor, for it is they who need you.
You can also read: 6 reasons why you should worry about having a personal network
Tips for creating a professional profile for social media
1. Define which social networks you will use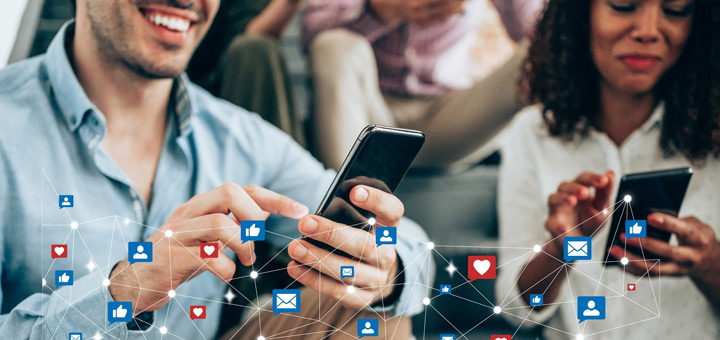 Linkedin, if you are a professional looking for B2B companies
Instagram to position your brand and build trust
Facebook to create a community
Twitter to generate discussion
YouTube to teach how to do something or position yourself better in search engines
Podcasts to reach younger users or people without much time. While it is not a social network, we can create a community around it.
2. Develop a description of success
What will your personal brand add to your community? That's where you should get your prospect's attention. Avoid saying you're someone's proud mom, religious or political phrases that can generate controversy. When your prospects find you on social networks, they want to know how you will be able to help them solve their pains, not what you're selling them.
3. Select the same photo that unifies all your social networks
When they look for you, they will see that you have a coherent and unified image. Note that photos should be without confusing backgrounds or many elements around you. Ideally, it should be a header photo, smiling, friendly and kind. Remember that the way they usually look for you is through the cell phone, and the visibility may decrease considerably.
4. Don't focus on a single formula for your feed
Try experimenting with concepts and formats, remember that people in networks are in constant search of entertainment, you don't need to be rigid trying to make your feed perfect.
5. Combine personal and professional content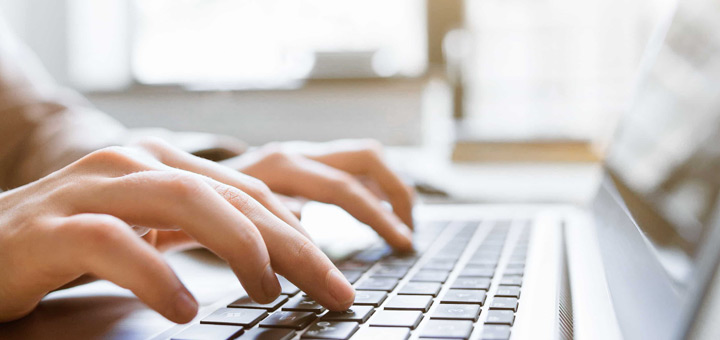 People trust people, not brands, unless they're highly positioned. Personal content will give you empathy with your prospect. Not all networks should have the same content composition. Therefore, mix depending on your audience in each social network and its objective. Let's see an example of how you can combine your content depending on the social network:
LinkedIn: 80% professional – 20% personal
Instagram: 20% professional – 80% personal
Facebook: 50% professional – 50% personal
Twitter: 70% professional – 30% personal
There are no magic formulas, the best thing you can do is experiment and adapt your content to the reactions of your audience. This way you will feel heard and involved.
These have been 5 useful tips to create a professional profile for social media. We define ourselves by what appears on social networks. For this reason, it is important to take care of the contents we share. The style, education and clarity will influence the impression we may have on future clients or employers. We hope this information has been helpful!
If you want more people to know your work, but you don't know how to reach them, don't worry. Go to gofamed.com and claim your Google presence in just a few clicks!