As any recent graduate will tell you, when you leave college, you find a very competitive job market. That's why it's so important to put a lot of effort into building a professional resume. If you want to differentiate yourself from other college classmates before making the leap to the market, here are 5 resume tips for college students made by personal branding experts.
With the aim of smoothing the transition from college to work and succeed in standing out among the resumes of college graduates, you should use your years in college for more than just studying. You don't know where to start? Here are some proposals to improve your resume while you're in college.
1. Do an internship during the course
Work placements have the advantage of being compatible with class schedules, in such a way that your work responsibilities will not interfere with your university education. It may be a bit hard to combine studies and work, but you can benefit from a work schedule that's made for you.
In addition, the internship positions usually correspond to job opportunities of your degree, so you will gain experience in your specific sector that you can then reflect on your resume.
2. Get a summer job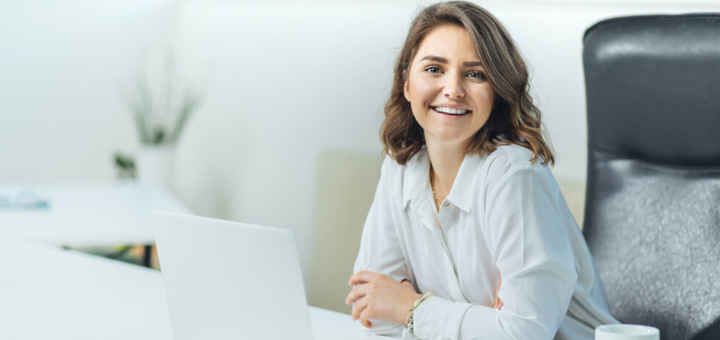 Students with some qualifications may have serious difficulties in working during the course due to a very high academic burden or the obligation to perform laboratory practices that would overlap with the internship.
In these cases, you can take advantage of the holiday months to get a part-time job in which you can obtain references to include in your resume, even if it is not a position related to your sector.
Having experience in the job market can help you have a more striking resume and get a job interview at the company you always wanted to work at. You can also obtain letters of recommendation from your previous employers, where they expose your work skills. Having experience in any job may have given you useful tools to apply in your future jobs.
You might like: How to make a great impression in a job interview?
3. Participate in a volunteer program
Experiences outside college are highly valued by companies. Recruiters value those young people who have devoted part of their free time to collaborate on volunteer projects, because they are highly motivated persons who do not seek remuneration.
This kind of experience does not provide professional knowledge, but other skills are also highly sought after by companies, such as leadership, initiative, teamwork, etc. Unlike internships, with volunteering you choose the number of hours that best fits your study load, in such a way that you will not have problems in combining your training with a volunteer task.
Keep in mind that enrolling in a volunteer program can be easier to find than an internship and you can limit your participation in the holiday months. If you are not sure to include this information in your resume, you can do so in a cover letter along with other relevant points for the employer.
4. Get involved in extracurricular activities
Universities have sports clubs, cultural clubs and social entities. While this type of activity requires some of your free time, the advantage is that they are carried out in the university. In addition, they are a fantastic opportunity to meet students from other careers that can converge with yours, that can teach you new knowledge or encourage positive attitudes in you.
People who actively engage and participate have the opportunity to encourage highly sought attitudes by recruiters such as leadership or personal organisation, and develop other skills related to project management and promotion.
Getting involved in university associations or clubs will let you meet other students, form a network of contacts and generate useful background to include in your resume
5. Build a network of contacts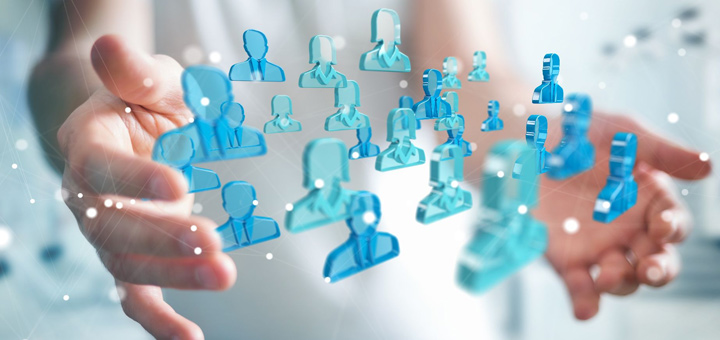 During your formative years at university you should attend as many events in your sector as possible, since they are an excellent opportunity to make contact with workers in your sector and entrepreneurs looking to incorporate young talent into their workforce.
Although you will leave college with a professional network composed of many peers and some teachers, they will not be able to provide you with a direct opportunity to access a selection process.
The network of employer and professional contacts you make won't make a call when you graduate, but it will be beneficial to you in the future. One of the goals you can set before finishing your career is to maintain regular contact with a couple of interesting profiles: search their LinkedIn profile, add them and work on having regular contact with them.
As a student you may need a resume for several reasons. Adapt it according to the objective you pursue with it. Just because you're inexperienced doesn't mean you don't have anything to write a resume. Highlight your education, academic achievements, skills, interests and merits that make you a good candidate. We hope this information has been helpful!
If you want more people to know your work, but you don't know how to reach them, don't worry. Go to gofamed.com and claim your Google presence in just a few clicks!