Digital personal branding is as important as corporate image. Employers search job applicants' names on Google to see what is said about them. And you might have parts of your past that you'd rather disappear. Even your social accounts can be a problem, especially if you used them too "socially" in your youth.
However, there is a solution: online reputation management! In some cases, it may require a great deal of effort. Luckily, there are a variety of free and paid tools that you can use to make the job easier. Get to know the best online reputation management tools in the following article!
With Brand24 you can create projects. Each project monitors the social mentions of an entity. At higher levels, you can have multiple projects, tracking more than one brand, or even brand-specific campaigns.
You can search for things by simply typing a list of keywords, or specifying keywords to include and others to exclude, making sure you don't attract types of mentions you're not looking for. It also collects in real time all publicly available mentions from social networks, news sites, videos, blogs, websites, discussion forums, Google reviews and other sources.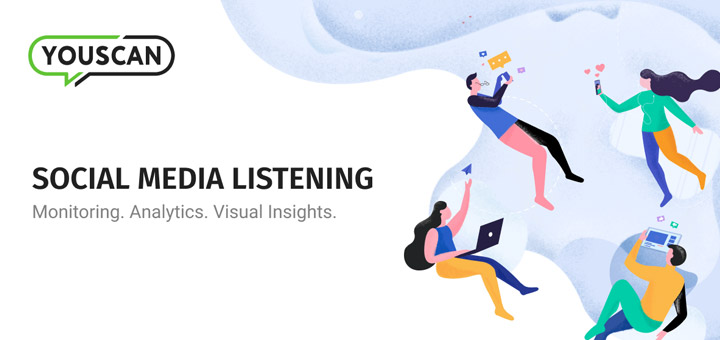 YouScan is a tool capable of scanning social networks and the internet to find brand mentions and then analyze them for a greater social impact. Find billions of data points that you can examine carefully, along with a multitude of ways to analyze that information. Its striking features are its image recognition functions, which allows users to be remarkably specific in their visual searches.
Start by setting up your Boolean searches to find the data you need. Once YouScan has identified that some of this data matches your search criteria, you can go to a page that shows you all the mentions collected by the platform that match your search.
You can filter the results in many ways to get only what is relevant to your search. With the Visual Insights, you can be very specific when searching for all the images that appear because it has an incredibly accurate AI engine that powers image recognition.
You might like: How to protect your online reputation?
BrandMentions does not limit its service to a few channels. The main social media platforms are shown here, along with websites, such as news, blogs and review sites. You go through an extensive configuration, first identifying the keywords you follow up, frequently your name and/or social media username.
You can also monitor the keywords and social media usernames of your competitors. You can configure your project by requiring or excluding specific keywords to appear in your results. The platform shows sentiment analysis for each mention, and you can filter your results accordingly.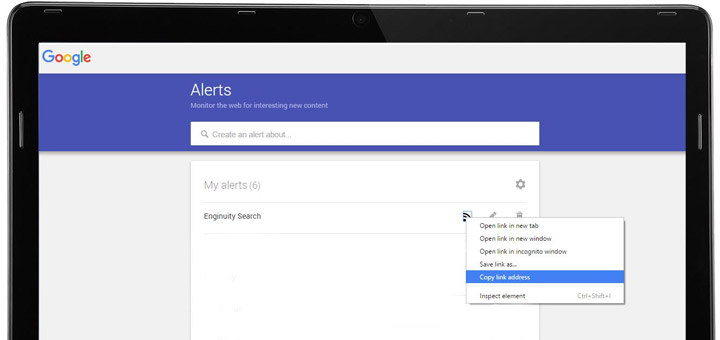 The internet is constantly changing. This means that one day someone might post something about you. You can set up a Google Alert for when your name appears (either your personal name or your business name). Google will notify you with an email when it detects a new mention of your name. In case it's not complimentary, this will help you take action.
SimilarWeb provides a comprehensive analysis for any website or application. It gives you abundant insights on your site, the customer's main face for most businesses. It also provides you with information about your competitors' sites, giving you an easy way to compare your website with theirs.
Moreover, it shows you your industry insights and these in turn provide an indicator of how well your brand is respected within its niche.
BrandYourself is an online reputation management software for individuals and businesses. It creates a free reputation report that lets you look at how you look online. It calculates your score, which will place you in a level between Very Low or Excellent.
Your report explains how you can improve your Reputation Score. It also highlights risk factors: social results, posts and images marked as reported. Furthermore, it looks at your personal brand and the properties that affect it.
You can work through an action plan to improve your scores. You are offered the option to improve your results by yourself or pay BrandYourself to make the changes for you. However, with a free report you only have access to limited information.
7. Your web browser
If you expect to actively improve your online reputation management, then the first defense tool is your web browser (Chrome, Firefox, Safari or the one you prefer). Type your name and look at the first pages of search results. The first page is the most important, few people click on the second or subsequent pages of a search.
It might be better if you search in incognito mode, sometimes search engines have a habit of customizing your searches, which will give you a false set of results for your name. It's essential that you don't do your Google search when you're logged in with your personal account.
Now you know 6 online reputation management platforms. With any of them, you will be able to know how others see you and what they think about you. We hope this information has been useful to you!

If you want more people to know your work, but you don't know how to reach them, don't worry. Go to gofamed.com and claim your Google presence in just a few clicks!